Snow Box Blade for Compact Tractors Item #: SBB
Price: $1,149.00 – $1,549.00
Available sizes: 60″, 72″,  96″, 120″
Adjustable Skid Shoes
Your choice of mounts
Reversible cutting edge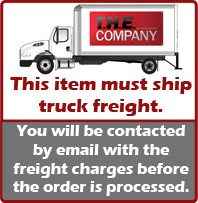 Item Details
Snow box blades are built to order so please allow 5-10 business days for manufacturing time.
Move 5 times the volume of snow with our custom snow pusher! Our custom snow box is made to your specifications. Your choice of mounts so you can attach it to any equipment, compact, utility, ag and skid steer.
Features:
Special heavy duty rubber 1.5" x 8" designed to stand up to forces typical with pushing snow while also resisting wear, is able to be flipped for double the cutting life.
3" Slot for superior wear.
Backdrag scraper for snow removal around objects.
All 1/4″ steel construction.
Corner gussets add extra reinforcement to box blade sides and are enclosed to ensure minimal snow buildup.
Angle iron connecting each side adds additional strength allows for an optional bolt on back drag cutting edge for snow removal in tight areas.
Choice of cutting edges-skid shoes wrapped with replaceable 3/4″ thick high density polyethylene for increased life.
Hardened steel cutting edge:  6″ wide x  1/2″ thick single bevel.
Delivery And Returns
Delivery
Orders are shipped via FedEx, USPS and Speedee Delivery (where available).   Shipping rates are estimated by weight. If there is a large discrepancy we will contact you and issue a partial refund on your shipping cost. If you feel the online quote is inaccurate please contact us and we will check into the matter. If there is a discrepancy we will make adjustments accordingly.
Returns
When you receive your order please inspect for accuracy. If there are any issues with your order contact us right away. Returns need to be placed within 30 days from the date of purchase to receive full credit. Special order items will have a 20% restocking fee. Our products carry a 90 day warranty from the date of purchase.
Cores
If your product has a core they must be returned within 30 days. If we do not receive your core within 30 days no credit will be given. Shipping labels will be provided for your core. Depending on the circumstances, shipping labels may be mailed, placed in your shipment or sent as a call tag with your carrier.
Back To Results